Hydraulic Pump for Kawasaki: K3V Series Variable Displacement Swash Plate Type Piston Pump
K3V pumps are high pressure open circuit axial piston pumps designed specifically for the earth moving and construction industries where in excess of 2 million units have been supplied.
Japan Kamatso Hydraulic manufactures high quality replacement Piston Hydraulic Pump For Kawasaki K3V series. K3V hydraulic pump for use in Construction Machinery,e.g.Hydraulic Excavator,Crawler Crane,Rough Terrain Crane,Truck Mounted Crane ,Wheel Loader,Carrier,Concrete Pump,Crawler Drill,Casing Driver and Crusher ect.
We also offer the full range of hydraulic pump for Kawasaki parts.

Hydraulic pump for Kawasaki Swash plate type axial piston pumps K3V series size 63...280: K3V63,K3V112,K3V140,K3V180,K3V200,K3V280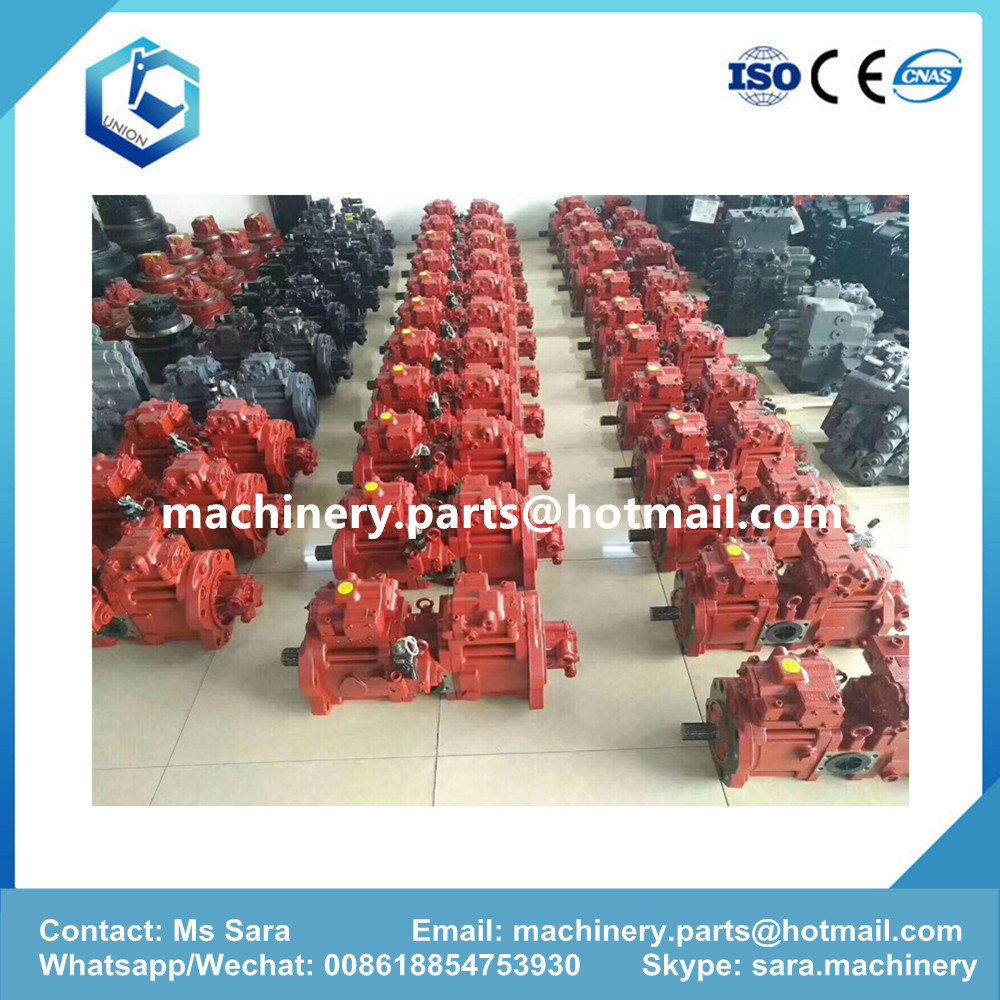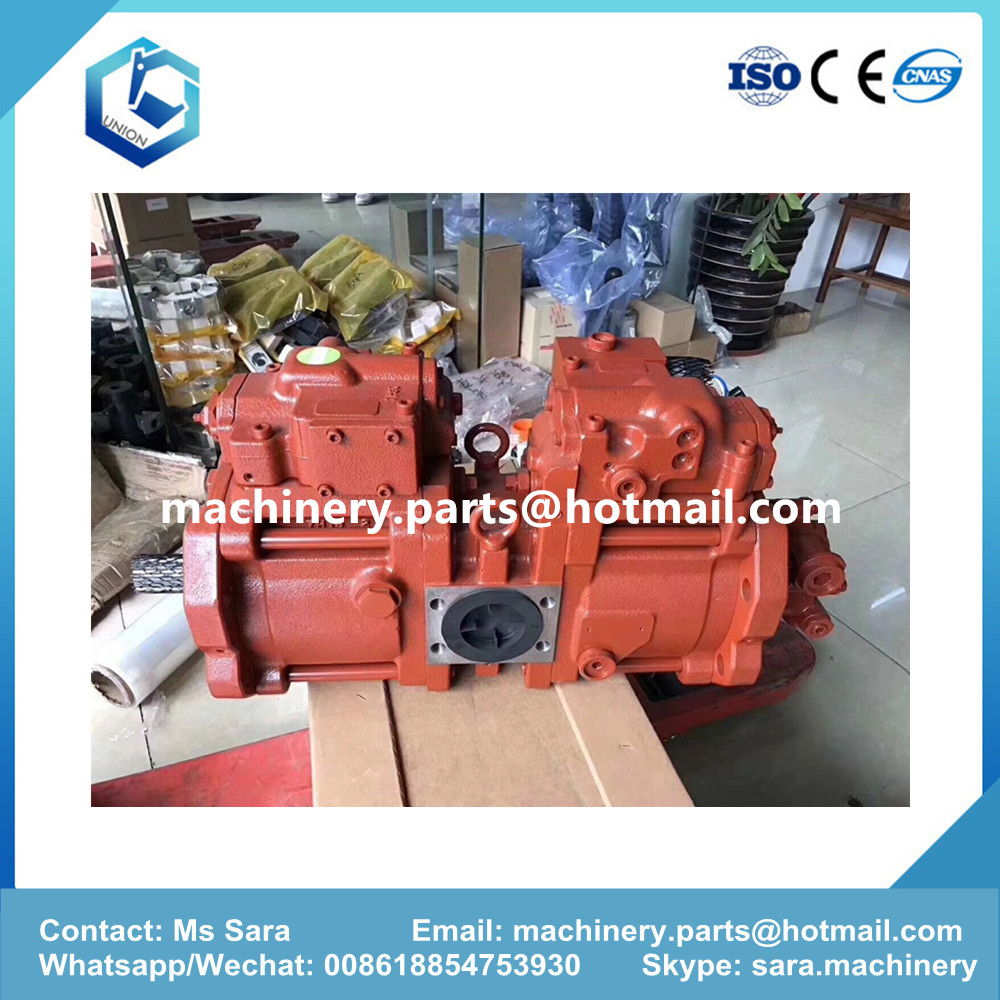 We also could supply other brand hydraulic piston pump,
REXROTH
A10VSO16, A10VSO18, A10VSO28, A10VSO45, A10VSO71, A10VSO74, A10VSO100, A10VSO140
A11VO40, A11VO60, A11VO75, A11VLO95, A11VLO130, A11VLO145, A11VO160, A11VLO190, A11VLO260
A4VG28, A4VG40, A4VG56, A4VG71, A4VG90, A4VG120 A4VG125, A4VG140, A4VG180, A4VG250
A4VSO40, A4VSO45, A4VSO56, A4VSO71, A4VSO125, A4VSO180, A4VSO250, A4VSO350, A4VSO500
A2F28, A2F55, A2F80,A2F107, A2F160,A2F180,A2F200,A2F225,A2F250,A2F500
A2FO10,A2FO12,A2FO16,A2FO23,A2FO28,A2FO45,A2FO56,A2FO63,A2FO80,A2FO107,A2FO125,A2FO160,A2FO180,A2FO200,A2FO250
A6V28, A6V55,A6V80, A6V107,A6V160, A6V200,A6V250,A6V355, A6V500
A6VM12, A6VM28,A6VM55, A6VM80, A6VM160, A6VM172,A6VM200,A6VM250, A6VM355,A6VM500
A7V28,A7V55,A7V80,A7V107,A7V125,A7V160,A7V355,A7V500
A7VO28,A7VO55, A7VO80, A7VO107, A7VO160, A7VO200, A7VO250, A7VO355, A7VO500
A8V55, A8V80, A8V107, A8V160, A8V200
A8VO55, A8VO80, A8VO107, A8VO160, A8VO200
KAWASAKI
K3V63DT,K3V112DT,K3V140DT,K3V180DT,K3V280
NV64,NV84,NV111,NV120,NV137,NV172,NV270
M2X55,M2X63,M2X96,M2X120,M2X146,M2X150,M2X170,M2X210
M2X130,M5X180
MX150,MX173,MX500
KAYABA
PSVD2-27E,PSVD2-19E, PSVD2-21E, PSVD2-26E

MAG120,MAG150,MAG170,MAG200,MAG230

UCHIDA
AP2D12, AP2D21, AP2D25, AP2D36
A10VD17, A10VD23, A10VD28, A10VD40, A10VD43, A10VD71
A8V55, A8V80, A8V107, A8V160, A8V200
VICKERS
PVH57, PVH74, PVH98, PVH131,PVH141
PVE12,PVE19,PVE21,PVE27, PVE35, PVE47, PVE62
PVB5,PVB6,PVB10,PVB15,PVB20,PVB29,PVB45
TA1919 spare parts
LINDE
HPR75, HPR90, HPR100, HPR105, HPR130,HPR160
B2PV50,B2PV75, B2PV105
BPV35,BPV50, BPV70
BPR140,BPR186,BPR260
SAUER DANFOSS
PV20, PV21, PV22, PV23, PV24,PV25,PV26
PV90R42,PV90R55,PV90R75,PV90R100,PV90R130,PV90R180,PV90R250
PV90M55,PV90M75,PV90M100
LIEBHERR
LPVD64,LPVD75,LPVD90,LPVD100,LPVD125,LPVD140,LPVD150
KO-MATSU
PC200-6,PC220-6,PC300-6,HPV95,HPV132
PC200-7, PC220-7, PC300-7,HPV95, HPV132, HPV140
PC60-3,PC120-3 PC200-3, PC300-3
KMF40,KMF90, KMF160,KPV90,KPV105
HI-TACHI
HPV091,EX200-2,EX200-3,EX120-2
HPV102, HPV105,EX200-5,EX200-6,ZX200-5,ZX200-6
HPV116, HPV135, HPV145, EX200-1,EX300-1,EX300-2,EX300-3